Descripción
Sabemos lo sensible y delicada que es la piel de los bebés!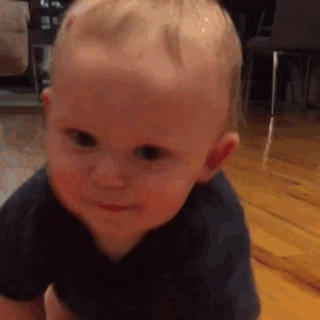 Que maravilloso es acompañar a nuestro bebé en cada etapa de su vida, sin embargo, como madres buscamos siempre garantizar su integridad lo que nos hace parecer en ocasiones sobre protectoras, algo que es normal por naturaleza.
Encamina junto a tu bebé en aquella aventura cargada de descubrimientos, felicidad y sorpresas en sus primeras gateadas con nuestro Kit Rodilleritas Antideslizantes para Bebés Premium™, un producto diseñado para hacer de cada uno de sus pequeños pasos los más mágicos y divertidos posible gracias a que el material con el cual ha sido desarrollado, garantizará la protección no sólo de sus frágiles huesitos sino también de su tierna piel!
Características 
 Protección: esta rodillera para gatear protege las rodillas de tu bebé de arañazos y contusiones mientras gateas o aprende a caminar. También puede mantener el calor. Además de ser utilizado como rodillera, también se puede utilizar como codera.
 Diseño: 83% algodón, 12% fibra de poliéster, 5% elastano. Esta rodillera es muy elástica, muy transpirable y suave de llevar.
 Material Suave: Algodón absorbe el sudor y es desodorante y duradero.
 Fácil de limpiar: lavable a máquina y apto para secadora. La posición de la rodilla se distribuye con silicona respetuosa con el medio ambiente, que puede amortiguar, antideslizante, y es más resistente al desgaste.
 Tamaño: esta rodillera es unisex, el tamaño es de aproximadamente 5.1 x 3.1 in (sin estirar). Muy flexible, apto para la mayoría de bebés de 0 a 3 años.
 Cantidad: incluye 5 pares de rodilleras en diferentes colores brillantes: rosa, verde, azul, caqui, amarillo. La almohadilla antideslizante está diseñada con una cara sonriente y muy dulce.
Envío
Una vez que recibamos tu orden, tomará de 3 días hábiles para ser procesada, después de eso, la entrega podría llegar a tomar entre 7 a 15 , lo cuales podrían variar debido a la situación actual del COVID-19.
Nuestra Garantía
La satisfacción de nuestros clientes es esencial para nosotros. Por ello ofrecemos 14 días después de haber recibido tu pedido para devoluciones y servicio de atención al cliente de lunes a domingo.Si tuvieras cualquier problema, duda o consulta a cerca de tu pedido, no dudes en contactar con nosotros a través de nuestro correo clientes@euforiia.com
Once we receive your order, it will take 1 to 3 business days to be processed, after that, the delivery could take between 7 to 10 days to reach your address, which could vary due to the current situation of COVID -19
| | | |
| --- | --- | --- |
| | | Please allow 10 days for your order to arrive. We source products from all over the world to bring you epic offers and the lowest prices. This means sometimes you have to wait a little longer to get your order but it's always worth it! |
| | | Returns are easy, simply contact us for a returns number and send your item to our returns centre for fast processing. We'll get you a replacement or refund in a snap! |
5 great reasons to buy here:
| | | |
| --- | --- | --- |
| |     | Customer service first.You will always find someone here to get in contact to resolve all your doubts. |
| | | Transparency with our clients is the most important thing. We always communicate with the truth. |
| | | If you are not satisfied for any reason, let us know and we will do our best to get it right again and meet with your expectation level. |
| | | Your money is safe since we have an SSL certificate that gives you high security level in your purchase, and guarantees the return back of your money in case you want it back. |
| | | We take care that the shopping experience is pleasant, easy and safe for you. |
Your payment information is processed securely. We do not store credit card details nor do we have access to your credit card information as this store is protected with an SSL security certificate.